Service Hours
Today's Hours:

8am-5:30pm
Why Service with Madera Ford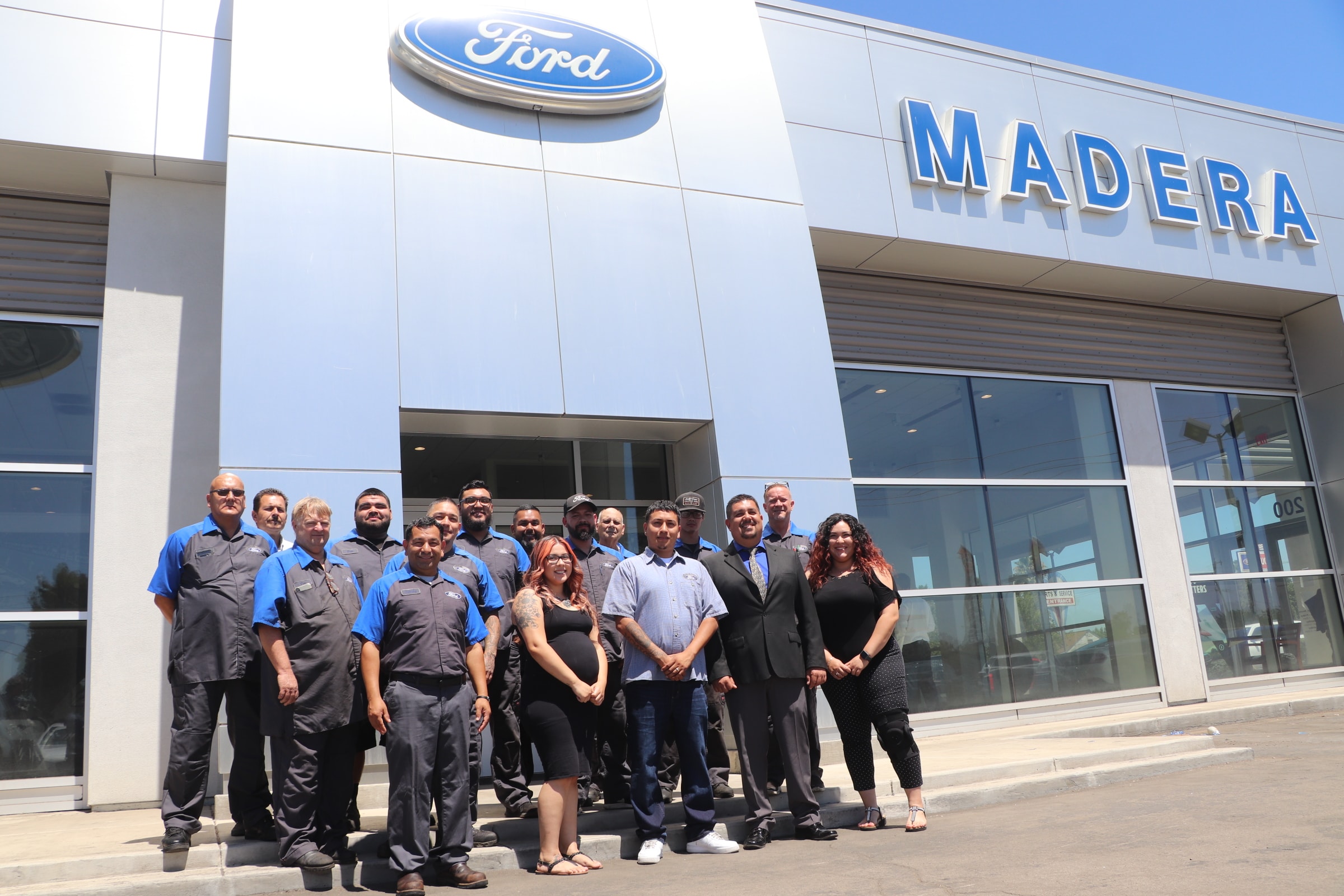 We're sorry, we do not currently have any specials published. Please check back soon or contact us for more information.
Your privacy is important to us.
Our Dealership takes your privacy seriously and does not rent or sell your personal information to third parties without your consent. Read our privacy policy.
Our Dealership's Service Center Offers a Comprehensive Maintenance Menu
Getting regular auto maintenance services for your Ford car, truck, or SUV is essential to keep it running at an optimal level. Our certified service technicians take excellent care of your Ford vehicle's engine to ensure it runs smoothly. In addition, regular maintenance will save you money from needing expensive auto repairs. Here are a few benefits of having regular auto maintenance appointments at Madera Ford.
Oil Change
Automobiles need regular oil changes to prevent or reduce the risk of major repairs. An oil change is one of the most common maintenance services we provide. You should bring your vehicle to our Ford service department for an oil change every 5,000 to 7,500 miles. The routine oil change service replaces the motor oil and other essential fluids to keep your engine clean and performing at optimum levels. A full-service oil change includes additional services, such as replacing the oil and air filters, inspecting belts and hoses, and inspecting the brakes.
Brake Service
Another standard maintenance service we provide is inspecting the braking system. Brakes are essential for safe driving and preventing collisions. However, worn down brake pads or warped rotors make stopping. When you press the brake pedal and hear unusual noises, feel the vehicle vibrating, or if you can feel the vehicle pulling to one side or the other, then you should bring in your vehicle to have our technicians inspect your brakes.
Tire Rotation
Rotating the tires is another standard maintenance service. Tire tread is vital for maintaining traction with the road to keep you in control of your driving. Tires do not wear down evenly, so it is necessary to rotate the tires to last longer.
We offer many other maintenance services to keep your Ford car, truck, or SUV in excellent condition at our dealership. Contact the Madera Ford service center and schedule a maintenance appointment today.